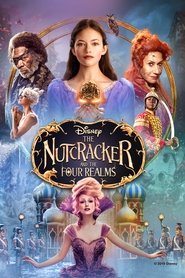 The Nutcracker And The Four Realms (2018) Bluray 1080p
Sebuah benang emas yang diberikan oleh Drosselmeyer (Morgan Freeman) menjadi awal petualangan Clara (Mackenzie Foy) yang ingin membuka kotak hadiah dari mendiang ibunya.
Pada malam natal, Clara akhirnya dipertemukan dengna hadiah yang ingin dicarinya. Namun, untuk mendapatkan hadiah tersebut perjalanan Clara ternyata tidak mudah. Sebuah benang emas mengantarkan Clara menuju empat dunia yang berbeda dari dunianya.
Land of Snowflakes, Land of Flowers, dan Land of Sweets merupakan bagian dari petualangan seru Clara. Namun, di dunia terakhir, ia harus berhadapan dengan kegelapan. Sialnya, di sinilah kunci untuk menemukan hadiah ibu Clara berada.
Clara harus berhadapan dengan Mother Ginger untuk mendapatkan kunci tersebut. Bisakah Clara menghadapi rintangan terakhir demi kerinduan ibunya?
Clara yang dibantu oleh satu orang pejuang bernama Phillip sendiri harus berani untuk mendarat di daratan keempat. Sebuah tempat yang kumuh dan benar-benar gelap.
Duration: 99 min
Quality: 1080p
Release: 2018